Our Purpose
To grow through challenges and opportunities while benefiting customers and team members.
There are not great people in this world, there are only ordinary people; the difference is people like us who set higher goals, dream bigger dreams and settle for nothing less than the best.
Our Core Values
Honesty,

Integrity,

Respect,

Crew Concept &

Commitment.
Fast Delivery Available!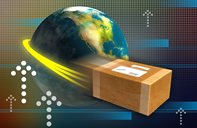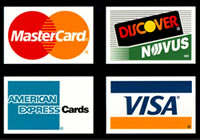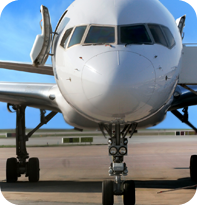 Our Services
Here at AMCC Aircraft Maintenance Consulting Corporation we provide a wide variety of services for our clients.
We have a reputation of being one of the best parts, maintenance and repair support facilities in Miami providing complete acquisition sales and support services for aircrafts. We provide premier aircraft services delivered on time for a wide variety of business aircraft facilities across the United States.
Since our founding over a decade ago, AMCC is well-known and respected by manufacturers and service providers for our quality of service, work ethic and expertise.
Our Services include the following:
Aircraft Purchase/Sale Consulting
Aircraft Consulting on Record Keeping
Parts Sales & Installation
Aircraft Mechanical Maintenance
Engine Parts:
AMCC offers a vast range of Engine Parts products for your aircraft with an emphasis on Boeing 707 planes. We specialize in parts for JTD-3B engines. Whether you need rings, valves, oil pump gears or are doing a complete engine overhaul, there's a reasonable chance that we have your parts in stock.
We have a growing inventory of new turbine aircraft engine parts, consumables rotables, and accessories and parts. Call us directly for pricing at 305-254-6006.
Hydraulics:
AMCC's has parts covering civil and military aircraft and helicopters, ranges from complete hydraulic systems to individual assemblies including actuators, valves, accumulators and reservoirs.
Whether a customer needs individual components or a complete hydraulic system, We carry products ranging from the simplest to the most complex — from reservoirs, pumps, accumulators, and heat exchangers to valves and actuators for such difficult tasks as nosewheel steering and damping operations.
AMCC has the Aircraft parts you need and we can get them to you quickly.
Instruments:
AMCC carries a large selection of Airplane instruments for both older and later aircraft. Airspeed indicators, altimeters, OAT, turn and bank indicators, compass, vertical speed indicators and gyros, including autopilot gyros.
We also have Engine Gauges and sending units: Including aircraft fuel pressure and level sensors, oil pressure and temperature, carb air temp., CHT & EGT gauges and sensors, Hobbs meters, tachometers, manifold pressure and other engine instruments for a wide range of airplanes. Call us directly for pricing at 305-254-6006.
To request a quote for an aircraft part, please fill in the form (all fields are required). A member of our sales team will contact you within 48 hours.
We offer a vast range of instruments for your aircraft.

Accelerometer("G" Meter)

Aircraft Accessories

Airspeed Indicator

Bank Indicator

Barometric Altimeter

BC Series

BG-3 Series

BG-7 Series

BG-11 Series

BJ

BK Series

BYJ

BZW-4B Turn Co-ordinator

CHT

CHT/CHT

CHT Probes

CHY-1 Sideslip Indicator

CM-13,CM-13L Magnetic Compass (Liquid Compass)

CM-24, CM024L Magnetic Compass ( Liquid Compass )

Compass

Directional Gyro-Electric

Directional & Horizon Gyro

EGT Harness

EGT/EGT

EGT Probes

Engine Instruments (for Rotax Engines)

GD031 Directional Gyro (Pneumatic Instruments )

GD023

GH025

GH030 Horizon Gyro ( Pneumatic Instruments )

Manifold Pressure Indicator EGT/CHT

MC022 Magnetic Compass( Vertical Card and Non-Liquid)

TACHO/CHT

TACH Generator

TACHO/EGT

Vertical Speed Indicator

Voltmeter

Turn Co-ordinator

Water Temp Probes Horizon Gyro-Electric

Water Temp